When you are watching any kind of motorsports, it is usually easy to find an online stream. However, there are sometimes circumstances that make it difficult for you to watch what you want to see. The USA only broadcasts some World Rally Championship (WRC) races on their TV channels, making it hard for Americans who want to watch the sport to be able to do so. 
However, this does not mean that you have to miss out on all of these races! If you are in America, there are some legal means by which you can view them online. Let's take a look at how you can watch WRC online today!
WRC Live Streaming In The USA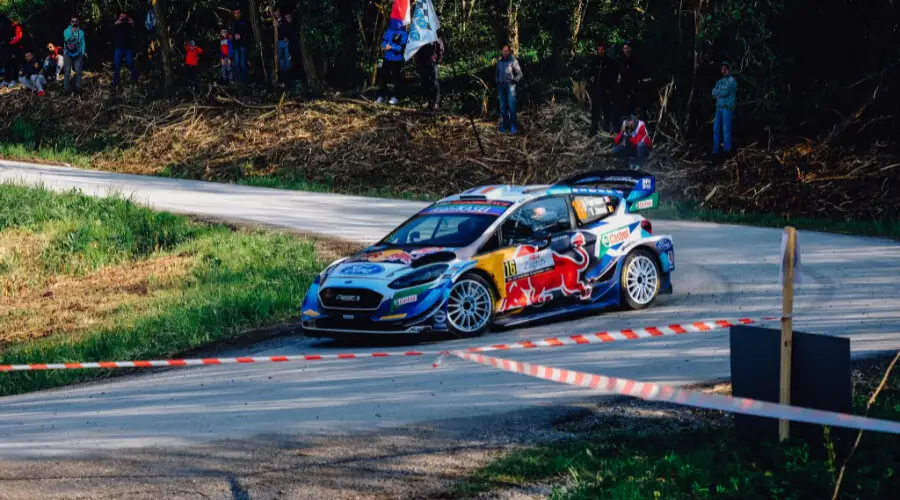 The World Rally Championship is one of the most popular forms of motorsport, with several different rally races being held every year. Unfortunately for Americans, only some of these races are shown live on TV and broadcast to US viewers. This can make it hard to follow who's performing well and watch your favorite drivers go from race to race.
Fortunately, there are a number of legal options by which you can watch WRC in the USA! In this article, we will take a look at some live stream broadcasting services that allow you to watch these races no matter where you live. Let's dive into it!
Here's a list of Live streaming platforms that you can watch WRC in the USA
WRC Live Streaming On MotorTrend
The first legal way to watch WRC races in the USA is MotorTrend OnDemand. This service allows you to subscribe for $4.99 per month, which gives you access to an on-demand library of content and live stream of all their TV shows. You can use this service on any device that is compatible with iOS or Android. You can also watch it on a computer, Xbox One, or some smart TVs.
Specifically for rally races, MotorTrend provides live streaming of the 8 WRC races that are shown on TV in America! This is an excellent option if you want to be able to watch these races without having to go over any messy legal issues whatsoever! The only downside to this service is that you will not be able to watch them for free, although it does offer a 2-week trial period.
WRC Live Streaming On FuboTV
The second legal way to watch World Rally Championship races is through FuboTV. This is a streaming service that was designed to provide TV channels for sports fans. It has several different plans, but the one that you need for this purpose costs $34.99 per month. A subscription to FuboTV also gives you access to a large number of sports channels, including NBCSN and FOX Sports. It does not have CBS, however, which is why you will need a secondary service in order to watch the Rally America races.
For all intents and purposes, however, this is one of the best WRC live streaming services available. Not only will you be able to watch the races live, but you can also record them and watch them on-demand afterward! You can use it on your phone or tablet as well as on all streaming devices (Roku, Apple TV, etc.). It also comes with a cloud DVR feature that allows you to save up to 50 hours of your recordings.
If you want to subscribe, you will be able to watch the WRC races for free during a 7-day trial period! This means that you can use this service for free and test it out before you make the final decision on whether or not to purchase a subscription.
WRC Live Streaming With Kodi
Another option that allows you to watch WRC races is a Kodi addon. There are many different add-ons available for this media center, but there is one in particular called the World Rally Championship. This addon contains streams from Motor Trend OnDemand, FuboTV, and several other services! In effect, it acts as a central hub through which you can find streams for all WRC races.
The World Rally Championship addon costs $2.99 to purchase, which is a small price to pay in exchange for unlimited access to the WRC races! There are also several other popular sports addons available that cost around the same amount of money. You can read more about them in our sports section.
WRC Live Streaming On Reddit
Another way to watch the World Rally Championship is through an online forum called Reddit. This site allows you to follow specific subreddits, which are similar to forums where people post content and have discussions. There is a subreddit devoted specifically to high-quality live stream links for professional sports, including WRC. In fact, this site provides links for all major professional sports in America. If you are a sports fan and want to watch WRC races for free, then this is the place to go!
WRC Live Streaming On YouTube
As a last resort, you can also watch World Rally Championship races on YouTube. The only caveat is that you will not be able to watch them live. Instead, they will already be recorded and uploaded onto the site for you to watch whenever you want! This is a good option if you are a fan of rally racing but do not necessarily care about watching it as it happens on TV or online.
The World Rally Championship channel on YouTube has all of the races that were broadcasted on TV available for viewing. You can also go to their website and access all of the basic information about the race, which includes start times, driver information, and more! The only downside is that it does not have live chat functionality built into the website, so you will not be able to communicate with other people while the race is occurring.
The WRC channel also has several other videos on it, including highlights of previous races and interviews with drivers/coaches/ mechanics, etc.
How To Watch WRC Live Streaming For Free
There are quite a few different ways to watch WRC races live online, free of charge. However, they all require you to be somewhat tech-savvy and use unofficial sources.
VPN Or DNS Proxies
First of all, a VPN or a DNS proxy is the only way that you can watch WRC races without paying for expensive cable packages. This technology allows you to "mask" your IP address from the prying eyes of internet service providers. This means that you will be able to access the live feeds of WRC races and watch them for free, no matter where you are located!
Downloading Torrents
Another way is through downloading torrents. The World Rally Championship has been broadcast on TV since 2002. As such, there is a very good chance that someone out there has recorded each of the races and uploaded them onto piracy websites. However, this method is not recommended for novice users because it requires that you download certain third-party applications (torrent trackers) in order to find these files.
Does ESPN Show WRC?
The World Rally Championship is coming to WatchESPN and the ESPN app! This new addition will bring with it live WRC action, event highlights from all of its events in mid-season as well as post-season reviews for those who are interested.
Conclusion
If you are interested in watching the World Rally Championship, please do so! We highly recommend it to any sports fans or rally racing enthusiasts. It is an exciting tournament with a lot of talented drivers who have impressive cars behind them.
Watching WRC is not difficult because you can watch streams on websites outside of your country. Usually, all you need is a VPN, which will allow you to change your IP address. Adobe site provides free streaming of all major sports around the world. You can watch WRC races online without cable here! The only drawback is that you cannot watch them as they happen.