Paytm USA is uncovering its exciting features, the variety of services it offers, and how you can benefit from this groundbreaking app in the USA. Say goodbye to the days of carrying around a bulky wallet or fumbling for the right card; with Paytm USA, the future of payments is at your fingertips!
Overview of Paytm and growth of Paytm
Paytm, founded in 2010 by Vijay Shekhar Sharma, is India's leading mobile payments and financial services firm, known for its digital wallet and easy payment solutions.
Diverse Offerings: Paytm enables consumers to make payments, transfer funds, and avail financial services like loans, credit services, and insurance.
Rapid Expansion: Paytm's services now include online shopping, mobile recharges, bill payments, and various bookings.
User Growth: From 1.18 crore users in 2014, it has surged to over 10 crore users.
Financial Milestones: Paytm's revenue reached $977.9 million in the fiscal year ending March 2023, and its loan offerings reached $1.5 billion in Q4 FY 2023.
Investments & Partnerships: Paytm has secured investments from Alibaba Group, Berkshire Hathaway, and Tencent, further strengthening its market position.
IPO and Market Cap: Since its November 2021 IPO, Paytm currently has a market cap of $5.35 billion.
Future Prospects: Paytm is constantly working towards becoming profitable, expanding its product offerings, and taking advantage of opportunities in the UPI and mobile payment sectors.
Introduction to Paytm's expansion into the United States market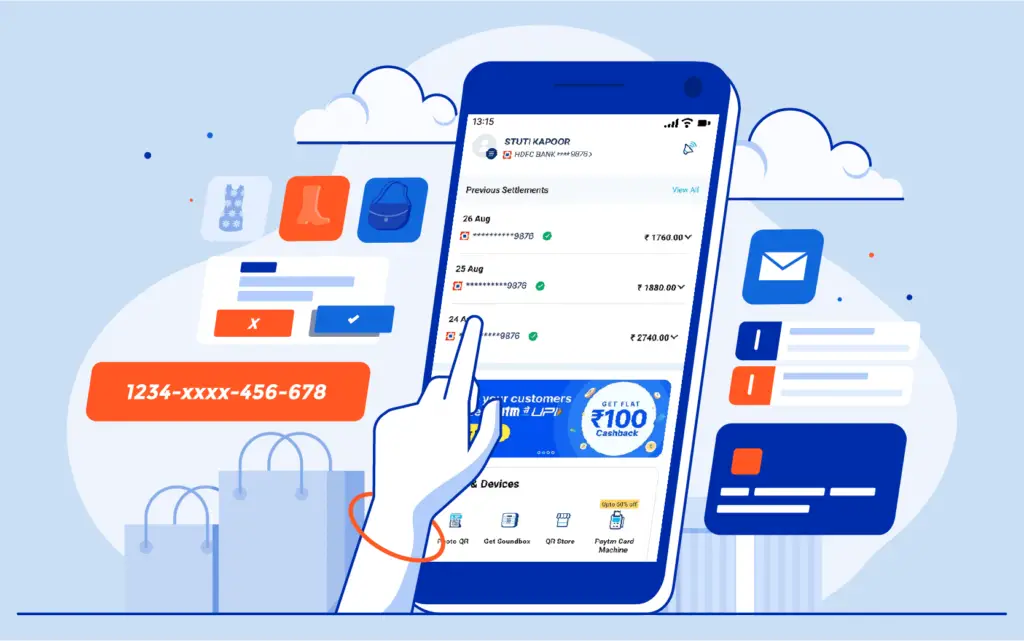 Paytm, India's largest mobile payment platform, is eyeing a significant expansion into the lucrative United States market, as revealed by CEO Vijay Shekhar Sharma at a recent D.Live Singapore event. Currently valued at $7 billion, Paytm aims to introduce its products made in India to consumers in the developed world. The U.S. mobile payment market was worth around $112 billion in 2021, showing immense potential for growth.
Although Paytm has yet to turn a profit, it has successfully expanded its scope beyond mobile payment services, with ventures in eCommerce, insurance, and the establishment of a private bank. As the company's international presence grows, the entrance into the U.S. market signifies a strategic move to tap into uncharted markets and broaden their global footprint.
The Need for Paytm in the United States
Increasing Indian Population: With a growing number of Indians residing in the United States, Paytm could facilitate easy transactions between them and their families back in India, creating a seamless payment option across both countries.
Diversity in Payment Options: Paytm's array of payment options caters to various customer needs, ensuring users in the USA would have more choices for their financial transactions.
Competitive Transaction Fees: Compared to traditional banks and remittance services, Paytm offers competitive fees and exchange rates for international transactions.
Ease of Use: Paytm's user-friendly interface could attract the non-Indian community in the USA, providing them with a convenient alternative for making payments and managing their finances.
Digital Wallet Revolution: Digital wallets are gradually gaining popularity in the USA. By introducing Paytm, the US market could further embrace the digital wallet trend, leading to a more technology-driven financial ecosystem.
Key Features and Benefits of Paytm
Multiple Payment Options: Paytm offers a diverse range of payment options, including credit/debit cards, net banking, UPI, and Paytm Wallet, providing customers the flexibility to choose the convenient mode of making transactions.
Secure Transactions: Paytm ensures all transactions are safe and encrypted with 128-bit SSL technology and follows strict PCI-DSS compliance, offering customers a secure payment experience.
Instant Transfers: Payments done through Paytm are processed instantly without any delays, giving users a seamless transaction experience.
Quick Onboarding: Small and medium businesses can quickly onboard and integrate Paytm Payment Gateway with their websites/apps, offering them a hassle-free set-up process.
Offers and Cashbacks: Paytm users often enjoy cashback offers, providing an incentive for customers to make transactions using the platform.
Paytm Passbook: The app has a built-in passbook feature, allowing users to monitor their transaction history, making it easier to keep track of expenses.
Wide Acceptance: Due to its popularity and user-friendly interface, Paytm is accepted at numerous online and offline merchants, ensuring easy payment options for its users.
How to Get Started with Paytm USA
Create a Paytm Account: Sign up on the Paytm website or download the app, available for both Android and iOS devices.
Verify Your Email and Mobile Number: Complete the registration process by confirming your email address and mobile number.
Complete KYC Requirements: Provide the necessary identification documents, such as passport or driving license, to fulfill Know Your Customer (KYC) norms.
Link Finance Options: Connect your bank account or credit/debit cards to your Paytm account for seamless transactions.
Explore Paytm Services: Start using the platform for various services, including mobile recharges, utility bill payments, and online shopping.
Set up International Payments: If applicable, talk to a Paytm representative to enable international payment options, subject to eligibility and approval.
Monitor Transactions: Track your transaction history and balance through the Paytm dashboard, including foreign currency transactions for international users.
Paytm for Businesses in the United States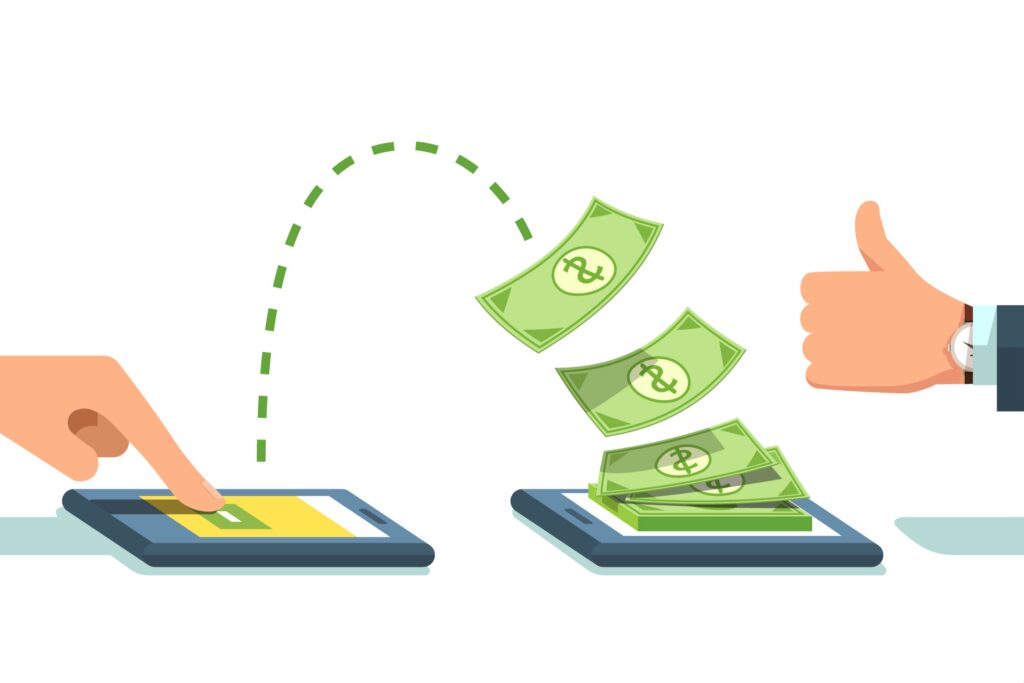 Paytm for Businesses is making strides in the United States, providing local enterprises with a seamless and secure way to accept online payments and manage transactions. With an easy-to-use mobile app available on Google Play, Paytm for Business has become a trusted payment platform for millions of users across various sectors, including merchants, startups, freelancers, and delivery services.
The platform offers a range of features such as an All-In-One QR code for hassle-free digital payment acceptance, quick registration, customizable transaction notifications, and flexible settlement options. Moreover, users can easily create payment links to collect funds via chat or email, while keeping all financial transactions safe and transparent.
Paytm's Commitment to Security and Privacy
Strong Privacy Policy: Paytm values its users' trust and privacy by having a comprehensive privacy policy that safeguards personal information. Their policy is designed to protect users' data from unauthorized access, disclosure, or misuse.
In-app Security Features: Paytm Money offers in-app security options such as fingerprint and PIN authentication that provide an additional layer of security.
Secure Data Storage: Paytm follows stringent security measures to store and protect user information, thus ensuring it is safe from unauthorized access.
Collaboration with Legal Authorities: Paytm reserves the right to share user information with third parties that make legally compliant requests for its disclosure.
Fraud Detection and Resolution: For the safety and security of its users, Paytm may temporarily block accounts with suspicious transactions or activities. Users can contact the Paytm cyber cell for resolving such issues.
Conclusion
In conclusion, Paytm has undoubtedly revolutionized the payment and financial landscape in India, providing seamless solutions to previously unmet consumer needs. With its innovative approach to problem-solving and commitment to delivering top-notch services, the company has expanded rapidly and built a loyal customer base. Through strategic partnerships, Paytm not only offers a wide range of financial services, but also acts as a critical connector between the unbanked Indian population and traditional banking systems.
References:
https://www.lostwithpurpose.com/online-pay-india/
https://www.trustradius.com/products/paytm/reviews?qs=pros-and-cons
https://www.pymnts.com/news/international/south-asia/2017/indias-paytm-contemplating-u-s-expansion/