Tired of going in and out of fitness gyms that you just don't feel motivated in? Want to learn a new sport, but don't know where to start? Well, boxing is the best sport for you.
If you're looking for the best boxing gym, look no further than the US. The best boxing gyms in the USA offer more reliable and best training facilities. Some of these best boxing gyms are situated within a larger athletic club while others are stand-alone professional boxing gyms only.
Boxing is one of the best sport around today due to its many benefits not only for your body but also for your mental health as well. That is why we have listed the best boxing gyms in the USA for you to start your fresh tomorrow.
All You Need To Know About Boxing Gym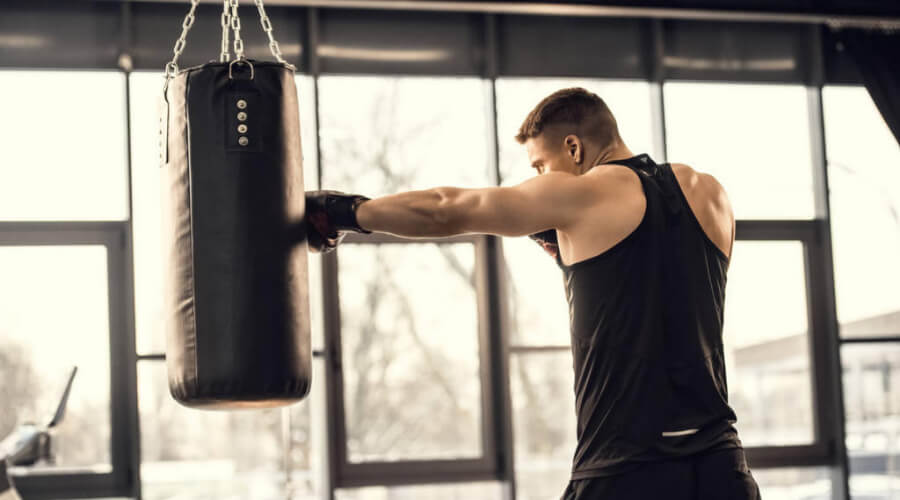 Boxing is having a moment, and the proof is in how many boutique boxing gyms have opened in just the past few years. Have you seen your favorite celebrities' Instagram videos of themselves sparring with an instructor or hitting the bag at their favorite gym? 
It's no surprise that celebrities and social media influencers alike can't get enough of the latest trend: boxing. Whether it be on their favorite celebrity Instagram account, watching a friend rave about how great she feels after throwing some punches in an exercise class at her local studio, or even overhearing someone talking with friends while walking past your gym—the gritty workout has gone mainstream!
5 Best Boxing Gyms In USA
1. Wild Card West Boxing Club, LA, California
 This is a great gym for those who are looking to box competitively and want help from experienced trainers. Wild Card West is best known for its quality coaches who have been working with boxers from all over the world. Moreover, those who are new to boxing can work on their strength as well as footwork during training, which will help them improve their reflexes and specialize in a particular field of boxing if they choose so.
2. New Era Boxing Club, New York, New York
If you are looking to box for fitness or with an aim of getting the best boxing techniques with effective training methods then this is the best place for you. The best part about this gym is that they provide group classes which help work on the cardio aspect of your body as well as train with other people.
3. The Lab Boxing Club, New Jersey, New Jersey
 The best part about this gym is that they provide a variety of classes which will help you improve your skill. With their best trainers and best equipment available in the market, there's no better place to train for boxing than The Lab one of the best boxing gyms in the USA.
4. KO Fitness, New Jersey, NJ
 The best part about this gym is that not only are they the best boxing gyms in the USA but they also provide the best MMA classes which will help you work on both aspects to improve your skills. With their up-to-date equipment and best trainers to guide you to improve your best boxing skills, what more can you ask for?
5. The Boxing Club DC, Washington DC
With the best trainers and equipment available in the market what else can be perfect than this? This gym is best known for its quality trainers who have vast experience of training boxers from all over the world since they top boxing gyms in the USA.
So, what are you waiting for? Just visit the best boxing gym near your place and get started with a new hobby or profession. You can also refer to boxing techniques online to get advice from the best trainers who will teach you how to use this amazing equipment which is known as boxing gloves.
How To Find Best Boxing Gym In USA
When selecting the best boxing gyms in the USA, it is best to find one that has an actual program for beginners. If you can, set up an appointment with the gym before joining to see how knowledgeable the trainers are. A good trainer should be able to teach you all about proper form and technique, but also show you some workout routines if you are new to boxing.
The best boxing gyms should also offer classes for people of all levels, including beginners. You can learn a lot about the best boxing gyms by talking with the trainers and other members. Do they seem knowledgeable? Are people friendly? These are signs that you could be at the best boxing gyms in the USA.
Also, the best boxing gyms should have a wide array of equipment. The best boxing gyms may need to invest in new machines every so often, but if their equipment is worn and outdated, you might want to check out the best boxing gyms in the USA that offer better equipment. If the best boxing gym only has a treadmill and some free weights, you might want to keep looking.
Boxing gyms should also have a good history of fights. They should be visible in all records and reputable journals for the best boxing gyms. If the best boxing gym has never had any champions come out of it or can't provide proof of proper training.
Interesting Facts About Boxing Gym
1. Boxing is a great form of exercise that can help you stay in shape and relieve stress.
2. There are many benefits to going to a boxing gym, including learning self-defense skills, developing endurance and strength, meeting new people, and getting fit.
3. The best way to find the right boxing gym for you is by asking friends or family members who have been before.
4. You should also look at reviews online – this will give you an idea of what it's like there. 
5. If you're not sure which one might be the best for your needs, ask someone from the gym about their own experience with it. 
6. It's important to go into any new situation with an open mind; if something doesn't work out as well as expected or promised after giving it a try then never fear! Try another place until you find one that suits your needs perfectly.
7. Boxing is a great way to get in shape and relieve stress.
8. You can find boxing gyms all over the world, even in your own city. 
9. There are many benefits of boxing; it's an intense workout that strengthens cardiovascular health.
10. Boxing gyms offer different types of classes for different levels of fitness – beginners, intermediate, advanced.
11. Many people use boxing as a form of self-defense or to learn how to defend themselves if attacked on the street.
12. Boxing is one of the most popular sports in America with millions participating worldwide each year!
Conclusion
The best boxing gyms limit distractions and focus on conditioning, sparring, and technique.  Boxing is a grueling sport that demands iron lungs and iron wills—the best boxing gyms can usually be found in less glamorous neighborhoods: away from bright lights and the allure of the exciting nightlife.  Boxers will often choose to relocate to these neighborhoods in order to put all of their energy into training.
Boxing gyms are also best when they are close together. A boxer's best bet is to live near a boxing gym, or at least within an easy commute of one.  The best boxing gyms will have sparring partners that are willing to travel.  Boxing gyms are best when they are near each other because boxers will often travel between the best boxing gyms to find new sparring partners.  It is also best to keep all of this training in one place so that coaches can monitor an athlete's progress easily.