With the recent changes in the job market, it is hard for students to get a decent job before they graduate. Job coaching companies like Job Jump have sprung up to help those students who are struggling to find jobs.
Some of the companies that provide services like this include Career Coach, Career Trackers, and The Careerist. These agencies help international students by providing them with resume coaches and interview preparation tips and tricks. They also offer career guidance to international students in a variety of fields such as accounting, marketing, public relations, etc.
International students often struggle with finding jobs after they graduate without any prior experience or contacts in the U.S., which can be difficult because many companies have strict hiring policies that limit their hiring to American citizens only. These companies tend to be more willing to hire international students if they are able to demonstrate that they have been through an internship program like those provided by American universities or work-study programs like those provided by several U.S cities and states across the country.
List of USA JOB Consultants
MadisonDavis
Diversity Hiring
OptNation
CareerBuilders
BlueSteps
SayvasSolutions
Indeed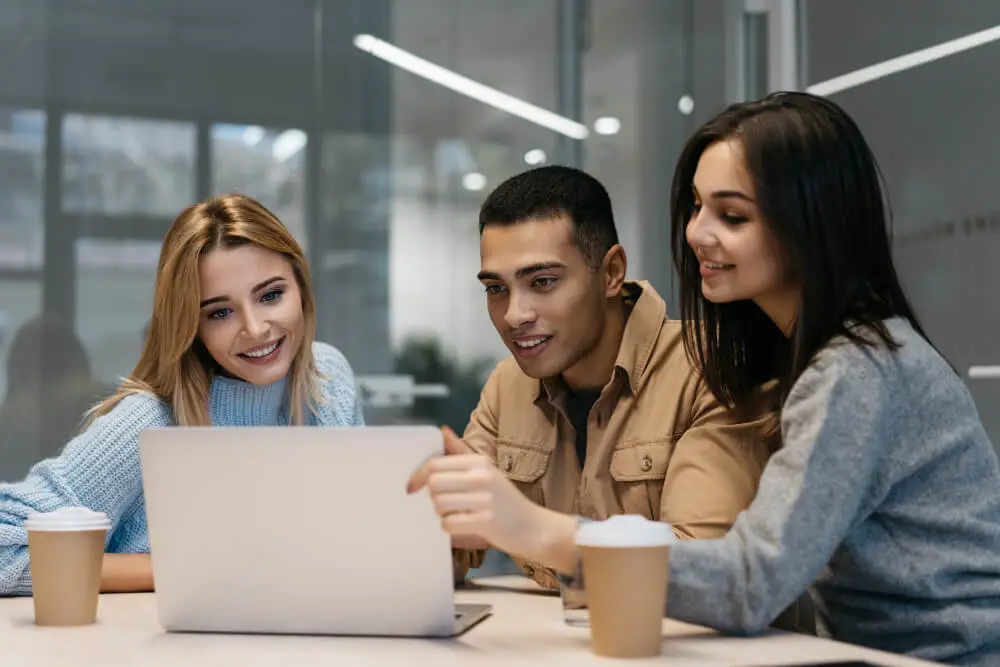 List of Companies of the USA Who Hire International Students 
| | | |
| --- | --- | --- |
| COMPANY NAME | EMPLOYEES | SECTOR |
| Infosys Technologies Limited | 243,545 (2019) | Outsourcing, Consulting |
| Tata Consultancy Services | 448,464 (2020) | IT & Consulting |
| IBM Corporation | 352,600 (2019) | Outsourcing, Consulting |
| Capgemini U.S. LLC | 219,314 (2019) | Outsourcing, Consulting |
| Tech Mahindra | 131,522 (2019) | Outsourcing, Consulting |
| Accenture | 505,000 (2019) | Strategy & Consulting |
| Amazon Corporate  | 798,000 (2019) | Web Services |
| Google Inc. | 114,096 (2019) | Internet services & products |
| Ernst & Young | 270,000 (2019) | Professional Services |
| Cognizant Technology | 292500 | IT Services |
| Wipro Limited  | 171,425 (2019) | IT & Consulting |
| Syntel Consulting Inc. | 120000 | IT & Consulting |
| Apple Inc. | 137,000 (2019) | Computer Software and online services |
| UST Global Inc. | 23000 | IT Services |
| People Tech Group Inc.  | 1290 | IT Services |
| Microsoft | 151,163 (2019) | Computer Software and online services |
| JP Morgan | 256,981 (2019) | Investment and financial services |
| Facebook | 44,942 (2019) | Social networking services |
| Intel | 110,200 (2019) | Semiconductors |
| PWC | 250,930 (2019) | Professional Services |
| Walmart | 2.2 Million | Retail Corporation |
| LinkedIn | 15000+ (2019) | Employment-related services |
| Salesforce | 49000 (2020) | Cloud Computing Service |
| Capital One | 48000 (2019) | Bank holding company |
| Tesla | 48016 (2019) | Electric Vehicle & Clean Energy |
| eBay | 30000 | Ecommerce Corporation |
| Goldman Sachs | 38,300 (2019) | Investment and financial services |
| HCL America | 147,123 (2019) | Information Technology |
| Larsen & Toubro Infotech | 31419 | IT & Consulting |
| L&T Technology Services | 19000 + (2020) | Engineering Services |
| Adobe Systems | 22635 (2020) | Computer Software company |
| Oracle America | 136000 (2019) | Computer technology Corporation |
| Yahoo | 8600 (2017) | Web Services |
| Uber Technologies | 22263 (2019) | Transportation |
| Kforce | 1001-5000 | Staffing Agency |
| Amensys Inc | 51-200 | IT Solutions |
| Apex Systems | 1001-5000 | Technology Services |
| Edge IT | 1001-5000 | Staffing Agency |
| Modis E&T | 1001-5000 | Staffing Agency |
| Randstad Technologies | 1001-5000 | Staffing Agency |
How to Find a Job Consultant in the US for Students?
It is difficult for international students to find a job in the US. So, they often turn to recruitment agencies as the first step in their job hunt process.
The consultants work with the students and help them find a job, negotiate salaries, and prepare for interviews. However, they usually charge a fee for this service.
There are many recruitment companies that offer job search services such as referrals to employers or finding internships. However, these companies often have restrictive policies which prohibit using of referral fees on their platform. There are also many freelance consultants who offer similar services but without any charge.
When Should You Look for a Job Consultant and Why?
When you're looking for a job, it's often hard to know where to start. What is the right path for you? What should you do first? Should you go online and search through different websites or scour job boards?
The best way to find out is to consult a career consultant before wasting your time, energy, and money on ineffective methods. Searching and applying online can be time-consuming and overwhelming if done without a clear purpose.
A career consultant can help you determine what your goals are for your career. They can provide insight on the best opportunities in the industry for your skillset and personality. They also have the experience of being in the field that will help them recommend which paths are appropriate for you.
4 Ways to Find Job Consultants in US for Students
How to Find Job Consultants in the US for Students
Step 1: Search Online Marketplaces and Social Media Platforms
Step 2: Ask Friends, Neighbors, & Associates for Referrals
Step 3: Search by Location or Interests on a Job Board to Find Potential Companies  
Step 4: Reach Out to Contacts in Person or Through Email   to Discover More about an Opportunity
FAQ
Is it hard for international students to get jobs in USA?
There are a few barriers that international students face when they are trying to find work in the United States. One of these barriers is work visas.
International students must be sponsored by a company or institution that has ties to the United States before they can work with them. This is not a good option for many foreign students who are just looking for an entry-level job and don't have the time necessary to build up a relationship with an American company.
Luckily, there are other ways for international students to get started in America – like taking internships, finding unpaid opportunities, and working abroad.
Are international students legally authorized to work in us?
If you are an international student, it may sound like you are not legally authorized to work in the United States. In reality, though, international students are allowed to work in the US.
International students usually need a J1 Visa to work on campus during the school term and summer break. If they want to work off-campus or outside of school hours, then they can apply for a B2 Visa and go through an employer-sponsored program.
If you have questions about your eligibility for working in the United States as an international student, contact your school's International Student Advisor or International Student Services Office. A good place to start is by asking your resident advisor what their office can do for you if you have questions about getting a job or internships while studying here in the US.
Does Accenture hire international students?
With the rapid increase in the number of foreign students entering the US, it is becoming increasingly important for Accenture to hire international students.
Accenture is a global company that hires around 27,000 people per year. With over 500,000 employees in over 131 countries, there is always a need for qualified employees who can speak different languages fluently and understand different cultures.
As a result, Accenture has made sure that they are hiring international students as much as possible by providing them with opportunities to work on interesting projects and gain valuable work experience.
How much can an international student earn in the USA?
The cost of living in the United States is significantly higher than what international students would be used to, so it's important for them to have a clear picture of their finances before coming.
The average income for an international student is $35,000. The median income for Asian students is around $27,000 and African students make around $18,000 a year. Having a job on campus will help you bring in an extra $2,000 every year.
Some international students also have a scholarship that they can apply for through their university and they can get paid up to $10,000 per semester through this program. They might also get support from their host families or other organizations based on where they are from.
How long can international students stay in the USA after graduation?
International students are sometimes admitted to US universities on a temporary visa. These visas vary in validity depending on the country of origin, but they generally range from one year to five years. After graduating, international students are allowed to stay in the United States for three years before they have to go back home or return to school.
With these visas, international students are able to live and work in the United States for a limited period of time after graduation. However, it can be difficult for them to extend their stay if they want and many end up returning home.
There is no limit on how long international graduates can stay in the United States after graduation if they find jobs within their field of study or graduate school.
How can I get work authorization in the USA?
Getting work authorization in the United States is not a simple task. This is because there are checks and balances that each person who wants to be authorized must follow.
What kinds of documents do I need to submit?
-A copy of your passport
-A copy of your visa or green card for the USA
-Proof of employment: If you have a work permit, this will be enough; if you don't, you might need to send in a letter from your employer stating why you cannot find work locally
Does Google hire international students?
Internationally educated students can work at Google as copywriters. They have to be either graduate of a recognized university or a completed US high school diploma. In order to apply, students need to have an excellent command of the English language and must pass an international test with at least 80% accuracy. The company also offers additional tests for candidates who are applying for specific roles such as engineering or product management.
Google is one of the most popular companies that hire international students, but there are other companies that hire international graduates such as Amazon, Apple, and Facebook that hire highly qualified employees from all over the world.
Does Deloitte hire international students in the USA?
Deloitte has been one of the first and most renowned companies to give international students a chance to join their workforce.
According to a study conducted by Monster, Deloitte's global headcount is comprised of 53% international students and 41% U.S.-based employees. These numbers have remained consistent since 2014, showing that Deloitte is continuing to grow its global talent pool with the right kind of people.
Yes, Deloitte does hire international students in USA!
How much does it cost to sponsor an international student?
There are a few factors that affect the cost of sponsoring an international student. The first factor is tuition fees. Tuition fees can be found on the website of any university or college in each country. This varies, but it typically ranges from $2,000-$10,000 per year.
The second factor is the financial aid provided by a school for international students who are living and studying in their institution. Financial Aid can be awarded to students for various reasons including scholarships or loans. The amount of financial aid you receive is determined by the program you study and your family income level
The third factor is your nationality and destination country, because countries may differ in their immigration policies and visa eligibility.
If you plan on sponsoring two students, then the costs will be lower than if you sponsor one student
Sponsoring an international student can range from $7,000 to $10,000.
How many hours can an international student work in USA?
International students have a limited amount of time in which they can work in the United States. They cannot expect to work any more than 20 hours per week during their study period.
International students are studying and working at the same time. This means that there are only so many hours they can work in a week and still attend class and maintain their grades while in the United States.
In order to make the most of your time, you should apply for a student visa that enables you to work up to 20 hours per week while studying abroad, instead of applying for an F1 visa that limits your working hours to only part-time while studying full-time.
The amount of hours a student can work in the US depends on their visa status. For students with an H-1B visa, the number of hours they can work is 40 hours per week.
How much does a US work permit cost?
US work permits cost $184 for most applicants.
A US work permit is a document that allows foreign nationals to temporarily enter the United States and work without violating their immigration status. It serves as a temporary visa, which allows the holder to receive employment in the United States for a period of up to three years.
Work permits are granted at two different federal levels – by state or by the US Citizenship and Immigration Services (USCIS). Each individual state has its own rules on how they issue these documents. However, all states must follow certain guidelines when issuing them.
The primary purpose of this document is to regulate foreign labor in America. The United States economy relies heavily on immigrants and this provision helps employers and employees get around immigration laws that would otherwise restrict their access to American