Indian travel agents are known for their customer service and hospitality. It is not surprising that a majority of them have set up their offices in the US.
One thing that sets these Indian travel agencies apart from others is their professional approach. They don't just focus on the price and convenience, but also on solutions for customer's needs.
The best Indian travel agents in the US provide assistance and support in many different ways – from tips on what to pack, what to eat when traveling, how to navigate their way around the country, and how to book tickets quickly.
There are many Indian travel agents in the United States that can assist you with everything from booking your flights, to arranging your accommodation and seeing the sights.
Top 10 Indian Travel Agencies In USA: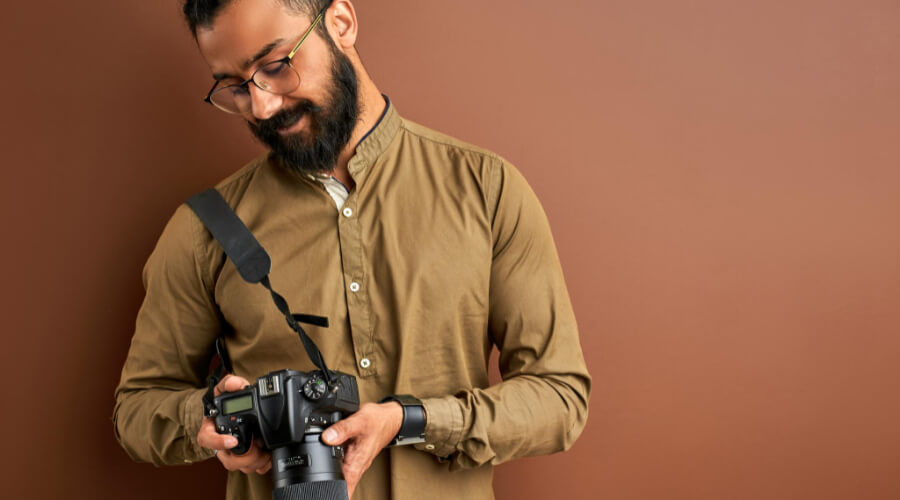 India is one of the most popular tourist destinations in the world. The country has a rich culture and fascinating landscapes that attract millions of visitors every year. Some people who are interested in traveling to this country first, search for travel agents online to help them plan their trip.
The top 10 Indian travel agencies based in the USA according to the quality of service they offer and number of clients they serve are given below –
1. Alanita Travel –https://alanitatravel.com/
2. Incredible Real India –https://www.incrediblerealindia.com/
3. BookOTrip –https://www.bookotrip.com/
4. AeraTrip –AeraTrip – Special Deals on Airlines Tickets
5. Desi Air Ticekt –https://www.desiairticket.com/
6. Tour Package Online –http://www.tourpackageonline.com/
7. Wish My Trip –http://www.wishmytrip.com/
8. Indian Eagle –https://www.indianeagle.com/
9. FlyOSeas –http://www.flyoseas.com/flights.html
10. Taj Travels –https://www.tajtravel.com/flights
12 Things To Look At While Hiring An Indian Travel Agent From USA
The travel industry is constantly changing, and with the advent of technology, it has become easier for people to plan their trips. But travel agents still remain as an important part of the industry, especially when planning and booking a trip from a foreign country.
When hiring a travel agent, it is important for you to consider some aspects before you finalize your decision. Here are 12 things you should be looking at while interviewing an Indian travel agent: These include:
1) Making sure that they book everything without asking you for your credit card. Never share your credit card details. If you have to pay; pay by yourself.
2) Having experience in booking any kind of trip (except cruises)
3) Having some knowledge about the country you want to visit
4) Having an online presence which includes social media profiles such as Facebook or Twitter
5) Being able to answer questions about travel easily even if they are not native speakers
6) Communication skills (Being fluent in English): The communication skills of the person should be good enough for them to give you all the necessary information without making your head spin with all their information overload.
7) Clarity of communication: You should know what you want out of the service that is being offered. Be clear about the kind of service that is being offered and the cost before accepting their offer.
8) Experience: The more experience they have in the field, the better they will be at helping with your travel plans at a low cost. If they don't have much experience but come highly recommended then ask them about their past experiences
9) Reputation: Ask them about past and Verify the agent's qualifications
10) Avoid agents who don't have business licenses
11) See if the agent has any reviews or testimonials from other clients
12) Ask to speak with previous clients about their experiences with the agency (if possible – just search their name on Google and you will find people's review on them on Google Map or different travel review site like Expedia or Tripadvisor).
10 Reasons To Hire A Good Indian Travel Agent
Indian travel agents have a special expertise in the Indian travel market. They know how to operate in a way that is helpful for everyone. A good Indian travel agent is able to provide you with everything that you need for your trip without any problems.
10 Reasons why you should hire a good indian travel agent are:
1) They know their market well and have knowledge of what's trending in India.
2) They can help with local transportation and tours, which will save you time and money.
3) They can offer advice on sightseeing, restaurants, and hotels that will save you time looking around online for options.
4) They can help you book your tickets before your departure date so that there are no problems at the airport or on the plane.
5) A good Indian travel agent will help you book flights and hotels in the best way possible and also provide tips on what not to miss when visiting India. They will also help with backpacking, travelling long distances, and helping you with transport in unfamiliar places.
6) Most of the travel agents are now offering 24-hour live chat support through WhatsApp or Skype. This means that you can get professional assistance at any hour of the day!
A good Indian travel agent is your one stop shop when planning your next trip to India.
5 Tips To Avoid Hiring An Indian Travel Agent Scammer
With the popularity of online travel agencies and domestic and international tourism, there are more opportunities to make money from the industry. With many scams in the industry, you have to be careful when hiring a travel agent.
To avoid being scammed by an Indian travel agent, follow these 5 tips:
1. Do not accept any offers that sound too good to be true.
2. Do not engage in communication with someone who is asking for your personal information like a Credit card or PayPal or Mastercard Info (a good travel agent will never ask you for such information).
3. Ask for a company's rating on review sites like TripAdvisor
4. Ask for references from previous clients
5. Make sure that you understand what is included in your price before starting the booking process